Surgical Instrument Laser Marking
At Surgical Holdings, we can custom laser mark your surgical instruments. Surgical Holdings run 2 laser markers and have the capacity to cater for outside large runs and requests for bespoke laser marking on a variety of materials, including stainless steel.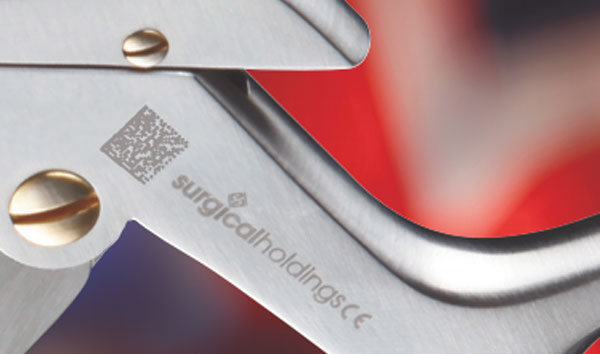 GS12D matrix laser marking ensures reliable tracking and traceability of instrumentation.
GS12D matrix laser marking can be linked into your own instrument tracking system.
GS12D matrix allows you decide what you want encoded, department information for example, when you place your order.
GS12D matrix can be scaled down to fit the tiniest micro instrument, with commercial applications as small as 300 micrometres.
GS12D matrix laser marking can encode fifty characters in a symbol that is readable at 2 or 3 mm.
and it's free!
(on new instruments and repairs)
For more information about our surgical instrument laser marking please email info@surgicalholdings.co.uk or call us on +44 (0)1702 602050.