Training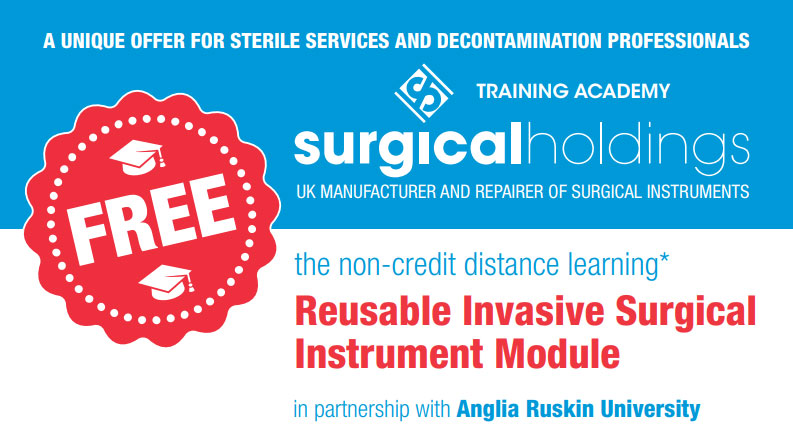 We are currently offering decontamination professionals the chance to complete the Anglia Ruskin surgical Instrument decontamination module for free, please see the PDF below.
We are happy to support our customers with free resources and educational posters for educational around instruments. if you would like to receive some, please contact us on the email address above.
Download General Instrument Factsheet
For an A3 version, or for more information regarding training with Surgical Holdings, please email info@surgicalholdings.co.uk or call us on +44 (0)1702 602050.