Arthroscopy Instrumentation
High-quality Arthroscopy punches with powerful pinless design.
The range of arthroscopy instrumentation from Tontarra, manufactured with unparalleled expertise in Germany, offers an extensive line of arthroscopy punches, scissors and graspers.

Designed with a range of ergonomic handles, to suit any Surgeon, with the:
Stella Light (coated lightweight Aluminium/Steel)
Stella Standard (Stainless Steel)
Stella Lock (Stainless Steel)
The range can be repaired and maintained in our factory in Southend-on-Sea, to ensure there is no significant downtime to the surgical trays.
Download the Tontarra catalogue below, or contact us to bring a sample range in to show.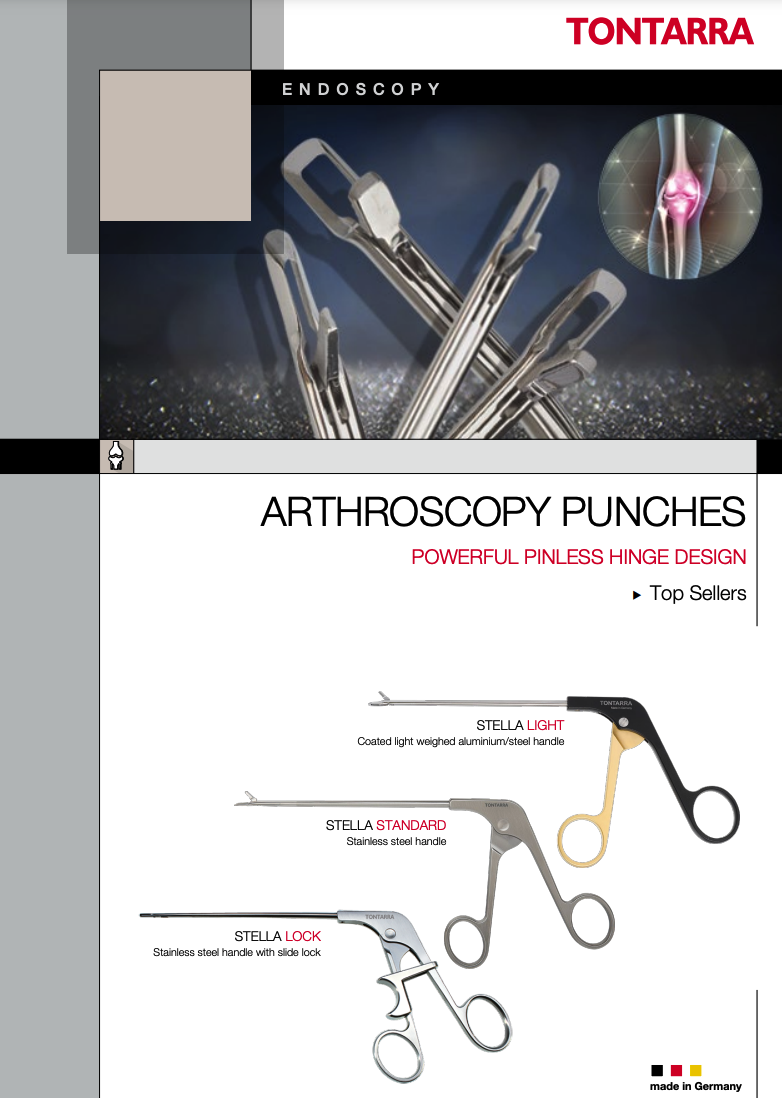 Download Arthroscopy Instrument PDF