Career Opportunities

Surgical Holdings are a fast-growing Medical Device Manufacturer, Distributor and Repairer. We service hospitals in the UK and Worldwide. We regularly have positions available as we look to develop our team. You can learn more about our company ethos in the video below.
Our Operations Manager Luke exhibits at BSSH in Dublin 2019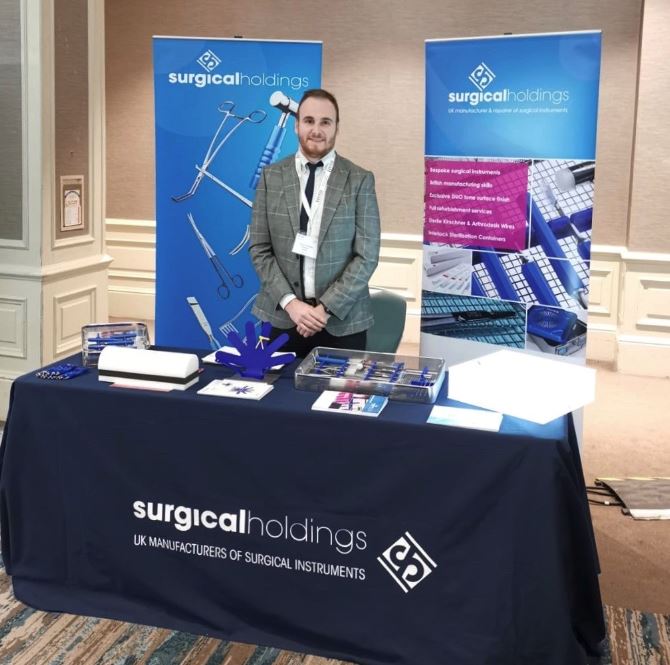 We currently have 3 live positions below:
Purchasing Manager
1. JOB SUMMARY
The Purchasing Manager will be responsible for managing all aspects of purchasing to efficiently and cost-effectively support organisational operations.
2. RESPONSIBILITIES & DUTIES
Work to the requirements of the Operations Manager or a Director.
To become acquainted with the Company's Quality Policy and the operation of the Quality System as it relates to purchasing activities and services performed.
To liaise with the Quality team on Supplier related Quality issues and to progress Supplier corrective action reports to satisfactory conclusion.
To be responsible for identifying and approving suitable Suppliers.
To develop and maintain Supplier relationships.
To request a full Job Specification, please email us
Service: Rigid Endoscope Repair Technician
Surgical Holdings is a fast-growing manufacturer and repairer of surgical instruments and rigid endoscopes, established in the UK for over 30 years, serving the NHS and Private Sector.
The repair of rigid endoscopes around the UK and Worldwide is an area of exciting, fast-growth for the company recent, so we are looking for a motivated candidate to join the team in our rigid endoscope repair workshop in Southend-on-Sea and be integral in driving the rigid endoscope repair business forward for Surgical Holdings in an autonomous team.
The role will involve initially learning to inspect rigid scopes that arrive in for repair and train on the first stages of repair and developing onto managing the more complicated elements of scope repair.
We are looking for someone who works well in a small team, is ambitious to develop, may enjoy technical skilled work and problem-solving. This may be suited to someone who has previous experience in repairing endoscopes or with working with small parts (i.e. watchmaking), but not essential. Desired skills and traits: Good communicator, Problem solver, Basic IT skills, Motivated, Reliable and Responsible. Full training is given in-house.
Sales: South East and London Territory Sales Manager
A fantastic opportunity to join a growing Surgical Instrument Manufacture and Service business, on a Part-Time or Flexible basis.
Southend-on-Sea based, Surgical Holdings (Established 1988) is a fast-growing, quality focussed manufacturer, repairer and distributor of surgical instruments. We also repair rigid endoscopes, laparoscopic Instruments and manufacture orthopaedic implants.
We are looking to hire a new proactive territory manager in the South East/London to work with our current South East & London Territory Manager, at a very exciting time for the business.
Our products cover a wide variety of surgical disciplines, including general surgery, orthopaedics, ENT, plastics, gynae, electrosurgery, neurosurgery and urology in reusable and single-use. We have also recently taken on distribution of Bovie surgical energy generators and consumables and a very exciting range of patient positioning products.
The successful applicant will cover an area of the South East and London as we grow our customer base through these areas, visiting operating theatres, day surgery, sterile services and procurement. Creating appointments to prospect new and care for existing customers, plus coordinate repairs and servicing across the area.
Applicants ideally may have experience in medical sales with surgical instruments and devices, but general sales experience across the territory or an applicant from a clinical background or alternative background who would be happy to receive training would also certainly be considered.
The successful applicant would need to be proactive, highly motivated and have excellent communication and organisational skills and will be in daily communication with head office, Managing Director and other sales team members.
For details of any current career opportunities please email