Bissinger BiTech Bipolar Forceps
Claris Non-Stick Bipolar Forceps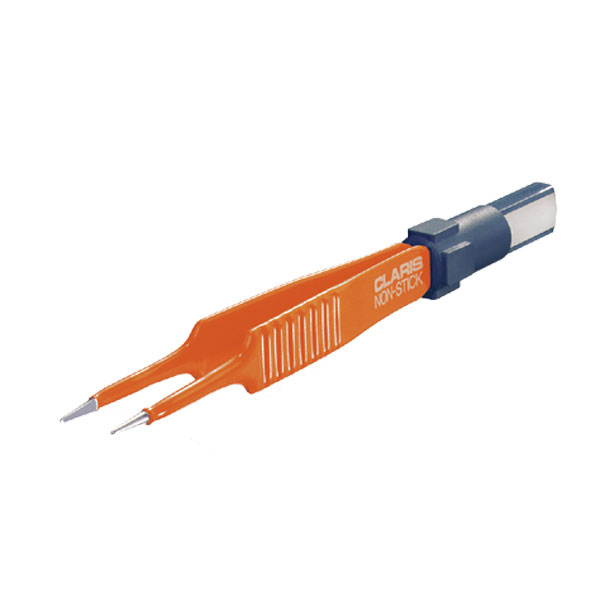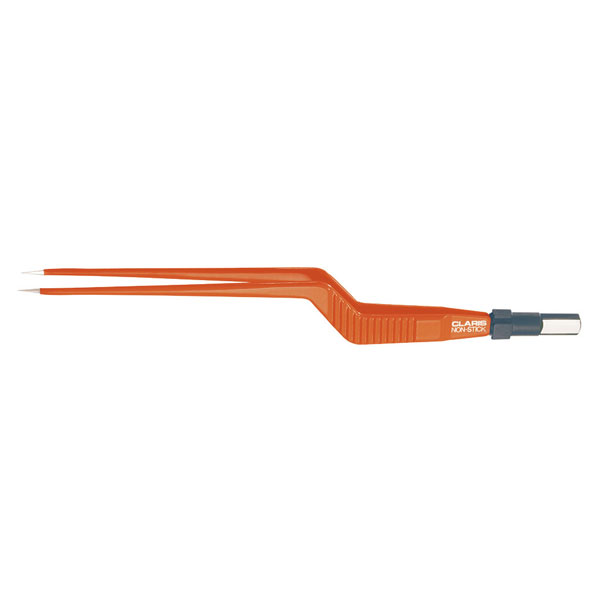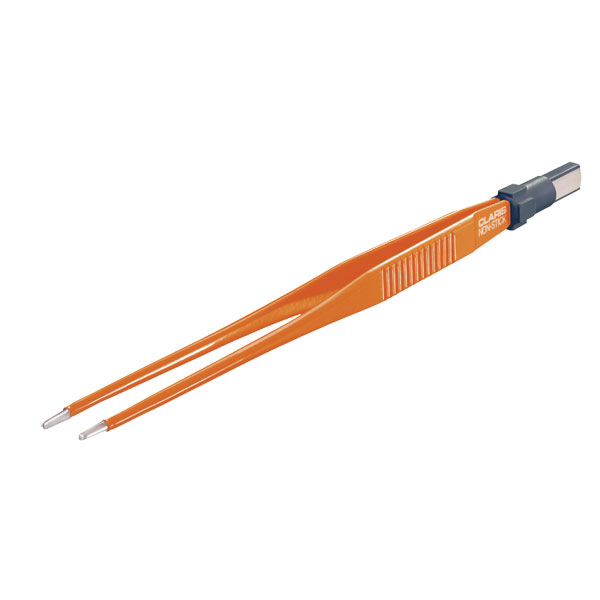 The polished noble metal forceps tips are characterised by their excellent thermal conductivity which prevents the sticking of tissue. The non-stick effect is permanently ensured, as the tips are not just noble-metal coated but made of solid noble metal. Even when repolishing the surface, the non-sticking properties will be retained. High-precision, shaped tips in different sizes enable pinpoint working and allow the forceps to be used for nearly all applications.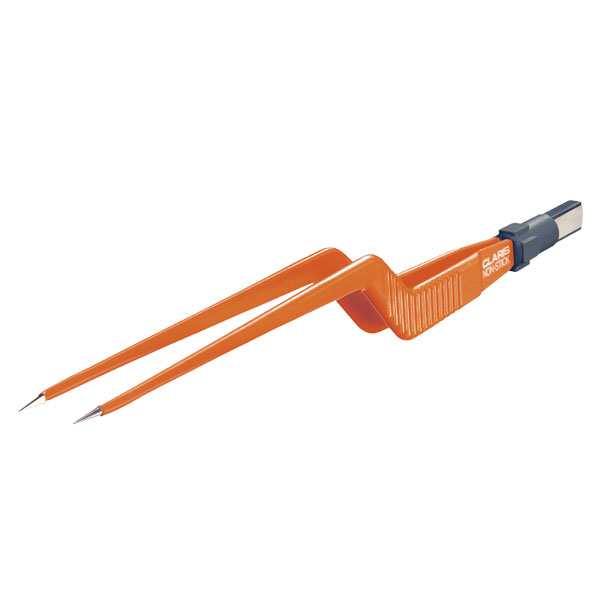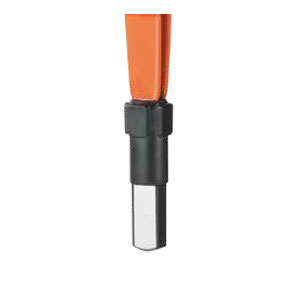 The resistant and well-proven insulation coating resists without any problems to highly alkaline cleaning agents so that the electrical safety of the instrument is reliably ensured. A wide-fluted handling surface ensures safe handling and convenient working without getting tired. Except for the tips, the entire instrument is made of hardened stainless steel. This ensures a consistent optimum spring tension. The plastic safety plugs enclose the complete connection area, even between the contact surfaces, in order to avoid the deposit of impurities in areas that are difficult to access.
Download Claris Non-Stick Bipolar Forceps PDF
Claris + Non-Stick Bipolar Forceps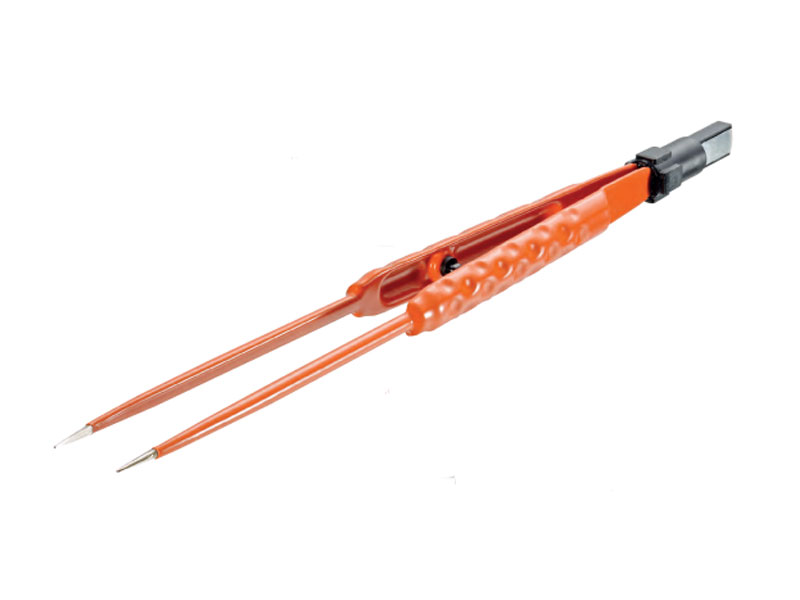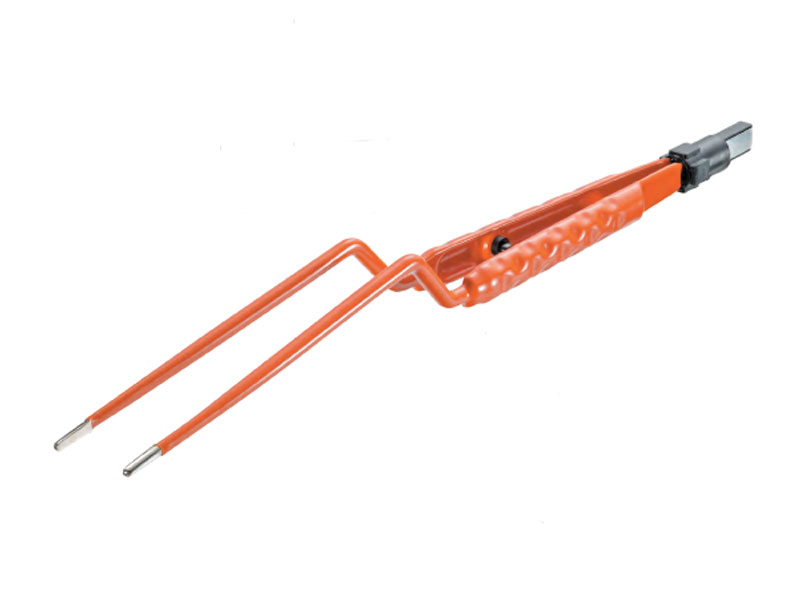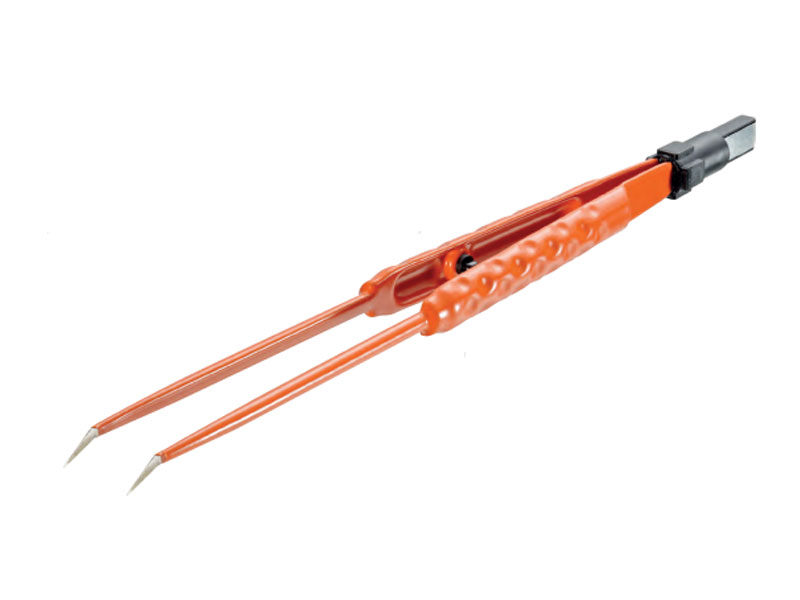 During bipolar coagulation, a build-up of tissue can occur on the forceps tips. This damaging effect can be almost completely avoided using Claris + non-stick bipolar forceps. The difficult and time-consuming cleaning of forceps, during an operation, is often no longer necessary and interruptions during the procedure are significantly reduced. The Claris non-stick effect is achieved by using an alloy with a very high percentage of silver for the forceps tips, thus ensuring excellent thermal conductivity. This beneficial effect is permanent and will not reduce even with repeated cleaning and sterilisation cycles. Claris + non-stick bipolar forceps can be used with all electrosurgical generators in conjunction with compatible bipolar cables.
Download Claris + Non-Stick Bipolar Forceps PDF
Bissinger Bipolar Forceps with Irrigation & Luer-Lock Connector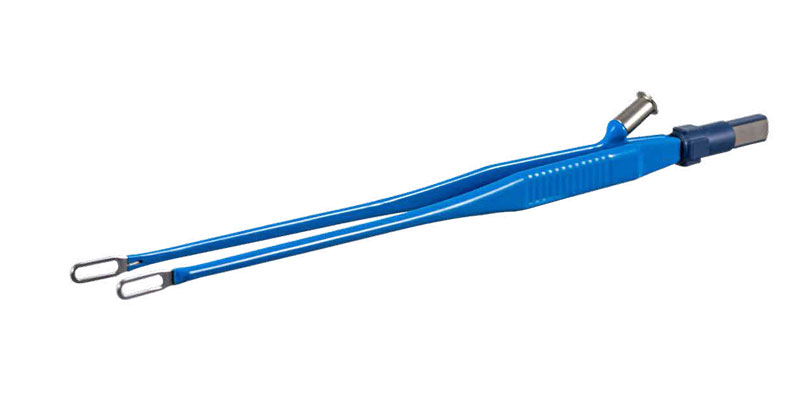 Duckbill with irrigation
Forceps with integrated irrigation. Particularly suitable for coagulation of tissue that may stick strongly to the forceps tip. The NaCl rinsing solution leads to improved electrical contact and thus reduces tissue adhesion and the need for intraoperative cleaning of the instrument.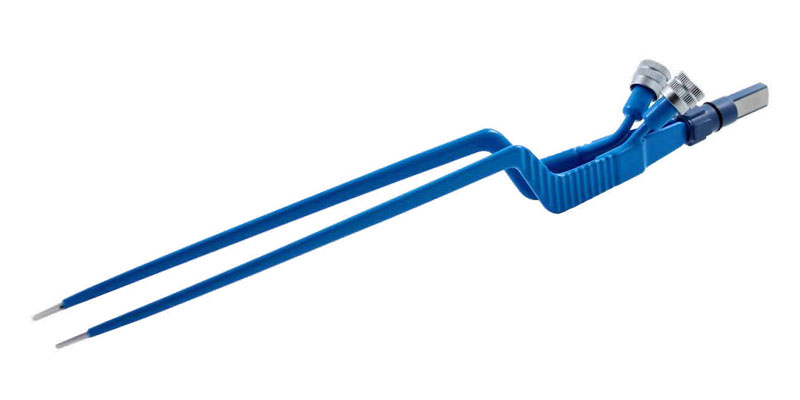 Bayonet with double irrigation
The special, two-sided irrigated forceps with Luer-Lock connector allows for an even more targeted, simultaneous and thus more effective irrigation of both forceps tips for particularly critical applications.
Download Bipolar Forceps with Irrigation PDF