Surgical Scissors
High-Quality Surgical Scissors
A collection of our finest high-quality surgical scissors, for General, Plastic and ENT surgery.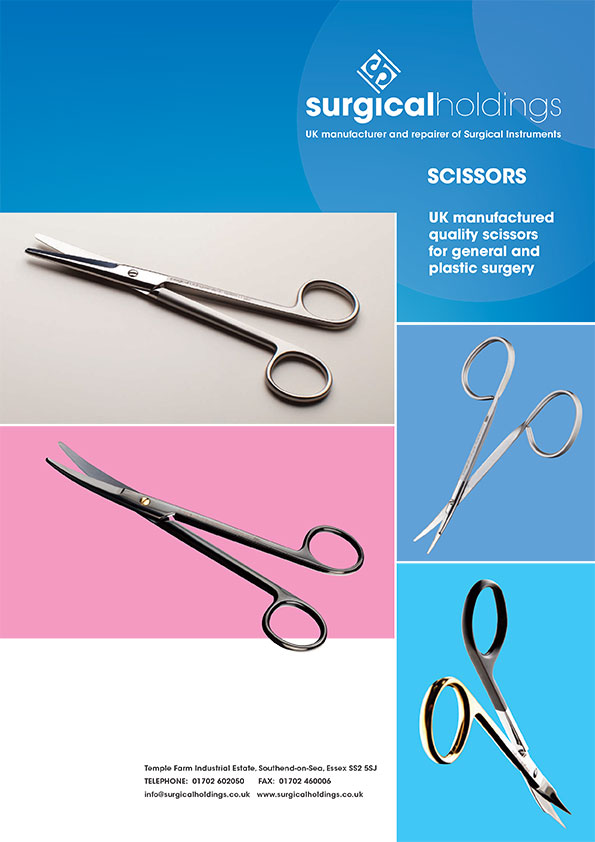 Download Surgical Scissors PDF
Nero Scissors
View the range of Nero Smooth Cut Scissors, a range of ceramic-coated surgical scissors available at Surgical Holdings.

Surgical Scissor FAQs
If a surgical scissor feels loose, does it mean it is poor quality?
No, scissors are a handset instrument. The 'set' itself is applied by the instrument technician and ensures the scissor cuts and performs correctly. The scissor may seem loose, but quite often this is just the set on the scissor.
What do two black bows on a surgical scissor mean?
This designates 'Supercut'. Supercut is one micro-serrated edge and one ultra-sharp edge. Often these scissors may also be referred to as 'Stille', as it is thought that Stille introduced this edge originally. The Supercut offers a grip and cut.
What do gold bows on surgical scissors mean?
This is an indication that the instrument has tungsten carbide in its jaws or blades. This tungsten carbide makes the scissor more robust and harder.
Contact us to find out more.