Educational Products - Rick Schultz
Developing education in the industry is a huge passion for Surgical Holdings. We're proud to Distribute 'The World of Surgical Instruments' and now the supporting 'Instrument Coaching Cards' - both from Rick Schultz.
They are by far the stand out educational materials for Surgical Instruments currently available:
Excellent Imagery
Technical Advice
Maintenance Tips
Nomenclature Coaching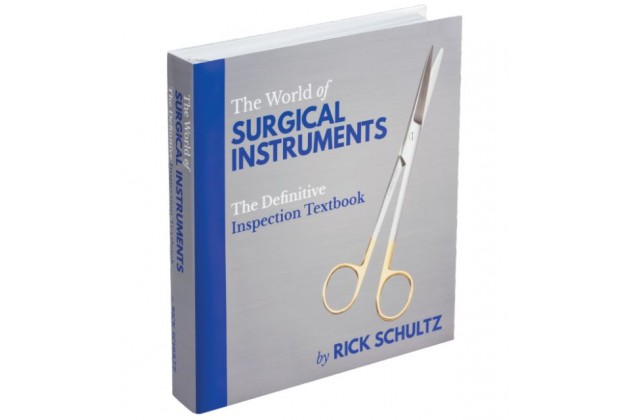 Rick's book could be used as an amazing resource for Sterile Services Technician or Theatre Clinician starting out, or somebody who may have been involved in the industry for years, who wants one resource that will refresh their memory or pass on information to others.
Rick explains...What will readers find in the book?
Readers will find the book divided into a variety of easily referenceable tabbed sections, which include material a reader won't find in other textbooks.
Each section begins with Frequently Asked Questions (FAQs), which provide a simplified way to learn the material. There are 1,198 high-resolution photographs with picture-in-picture detail to see visual inspection points and common damage to surgical instruments. And a "How to Measure" section will allow the reader to improve count sheet accuracy.
There is also a complete chapter on surgical instrument repair. The material includes specific questions to ask a potential vendor when sending out a Request for Proposal (RFP), as well as education on what to look for when conducting a repair evaluation.
Coaching Cards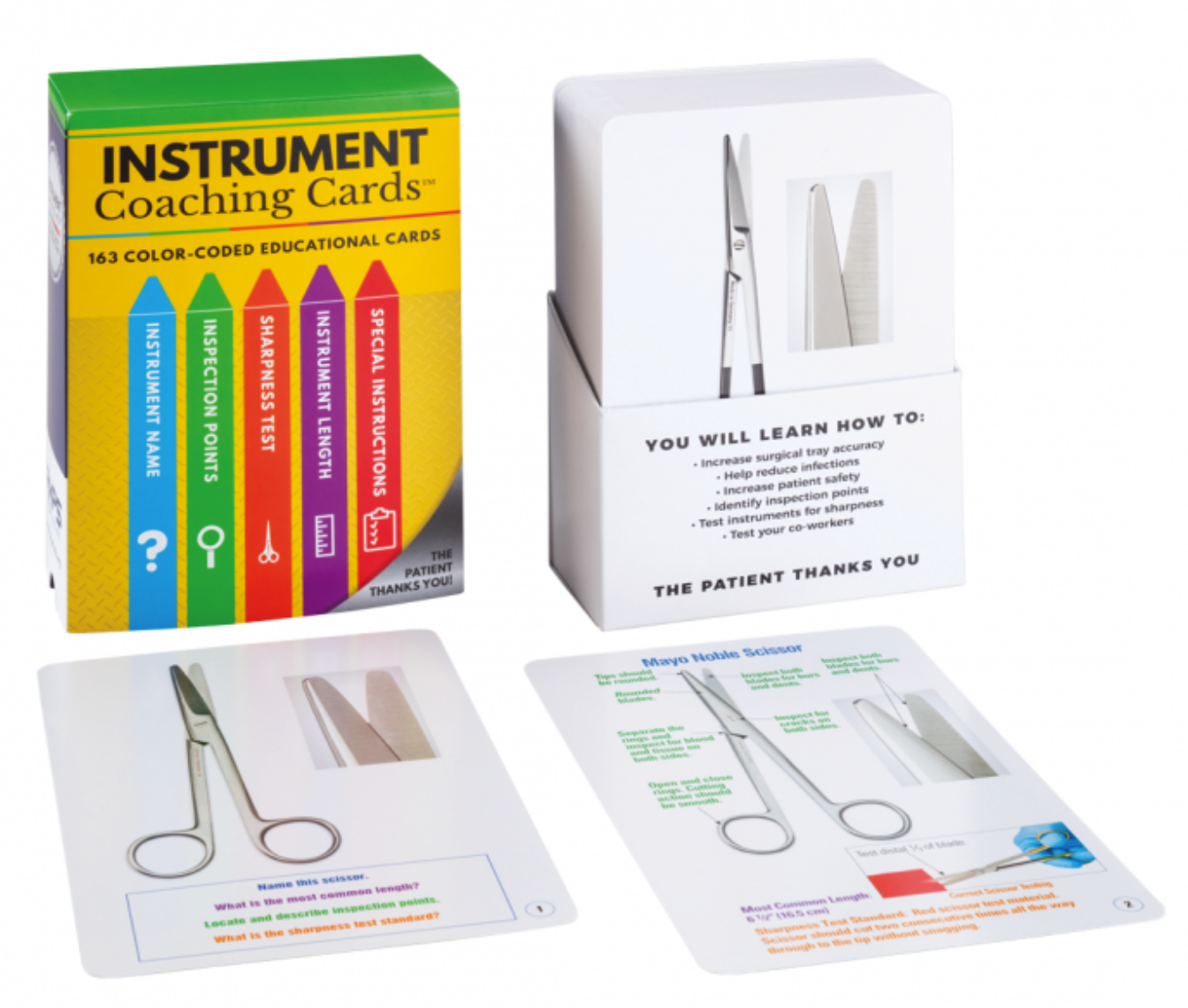 163 large, color-coded educational cards (5" x 7.5")
Each card has large type and a unique number
By studying these cards you will:
Increase surgical tray accuracy
Gain maintenance tips
Learn the surgical instrument's correct name
Monitor condition of instruments
Learn sharpness test standards
Please get in touch and a member of the sales team will be happy to pop by to give you a demonstration of the coaching cards and amazing book.