Hip Replacement Surgery Instruments
We're proud to present a selection of our Orthopaedic reusable instrumentation which may be suitable for the compilation of your hip replacement surgery sets.
The sets can be tailored to your requirements, to create the optimum set for your Hip Replacement surgery needs utilising our expert manufacturing knowledge. Our range of hip replacement surgery instruments can also be fully repaired and maintained in Southend, by our instrument technicians.
We're also able to offer suitable Baskets and Containers to safely house and reprocess the devices.
How To Order
Choose your desired product from our extensive range or send your detailed tray list to us and we'll do the work.
Email info@surgicalholdings.co.uk or call +44 (0)1702 602050 with the product codes and we will provide you with a quote.
Upon approval of the quote we will process your order.
You can view our catalogue below, we would be happy to also visit you to discuss the options that we offer.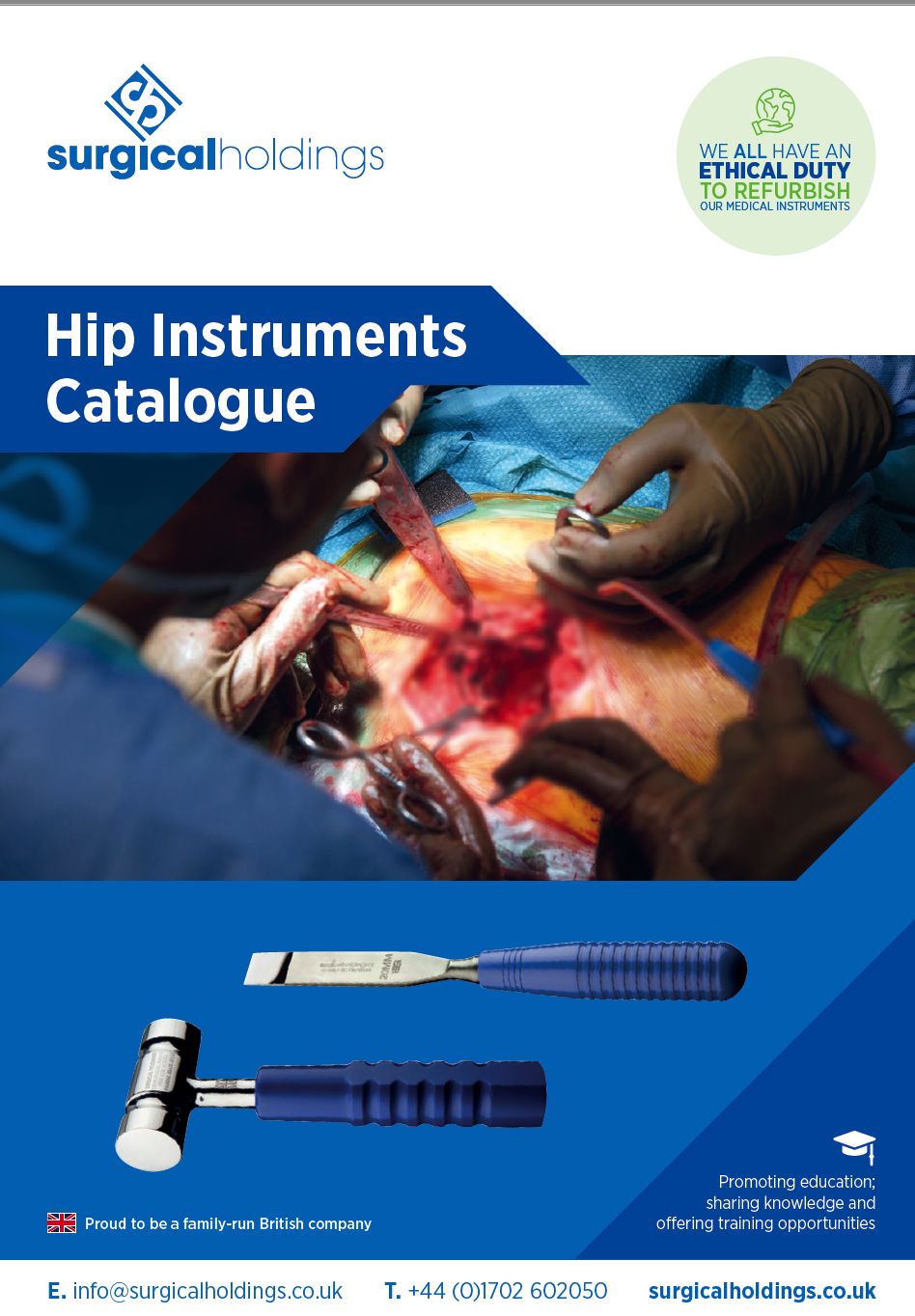 Download Hip Replacement Instruments PDF