Light Cable Guide & Endoscope Testing Solution
Minimally Invasive Surgeries depend heavily on dedicated medical instruments and devices such as light leads and endoscopes to successfully perform procedures. During MIS procedures, it is crucial for the surgeon to have good visibility. Damaged cables and endoscopes often produce low light transmission and/or low contrast due to the composition of the light transmitted.
Regularly testing your light guide cables and endoscopes prevents low-quality medical instruments from reaching the OR, resulting in better light and contrast for the surgeon and ultimately decreasing patient risks, delays, and costs.
MedZense LG20-e
The MedZense LG20-e is a universal light transmission testing solution supporting all major fittings of light guide cables and endoscopes with a diameter of up to 10mm. It is the first light transmission testing solution allowing hospitals to objectively and efficiently assess the light transmittance quality across the visible light spectrum.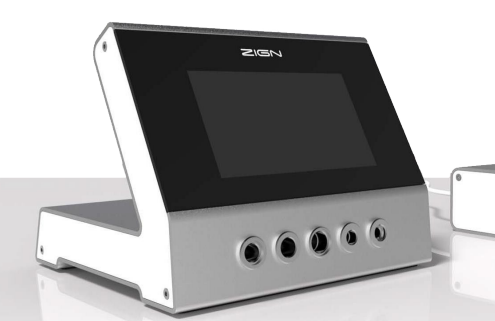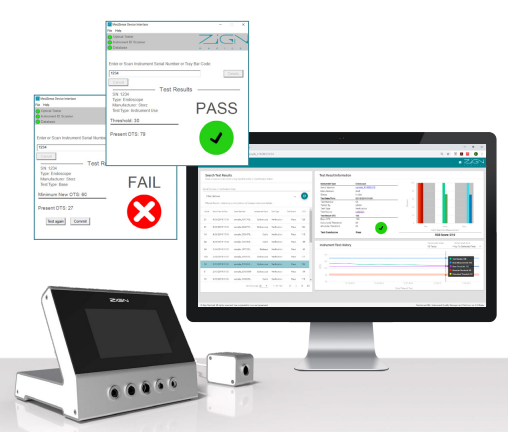 ✔
Objective quantitative quality measures for light guide cables and endoscopes.
✔
Increased quality of MIS instruments used in procedures, improving patient safety.
✔
All major types of fittings are supported.
✔
Test light transmission across the full visible light spectrum.
✔
Test rigid endoscopes with a diameter between 2.7mm and 10mm.
✔
Easy-to-use ergonomics.
✔
Adjustable acceptance and rejection criteria.
For more information please reach out to your assigned representative, or get in touch with us via phone on 01702 602050 or email us at info@surgicalholdings.co.uk.