Orthopaedic Power Tool Repair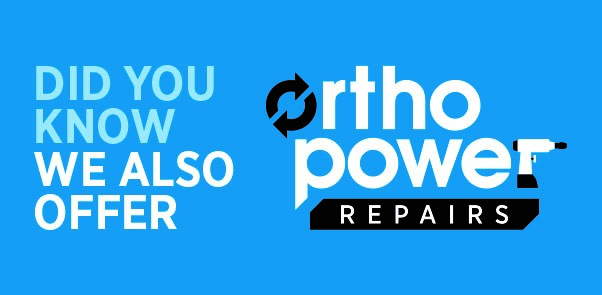 Huge Cost-Savings on Orthopaedic Power Tool Repairs at Surgical Holdings, including Battery and Pneumatic
High Quality Compatible parts used
90-120 day warranty on repair
Maintenance of accessories
Orthopaedic power tool repair at Surgical Holdings includes replacement of bearings, electric board revision, speed button, revision of battery contacts and lubrication and sealing.
We can repair the following:
Stryker Series 6, 7 & 8 repaired
Stryker Cordless Driver 3
Stryker 5400
Stryker Core
Stryker TPS
We repair all Stryker powered handpieces covering series 6 to 8, including maintenance of pin collets, hoses, cables, batteries and consoles. Common dental handpieces can also be repaired.
We also repair other brands of orthopaedic power tools, however, these are quoted depending on the work required. Other orthopaedic power tool brands we repair include Dyonics, Synthes, Sodem, Linvatec, Codman, Hall Zimmer and De Soutter Medical.
We also repair Electric Cords, Consoles and Rechargeable Batteries for surgical power tools, including Refurbishment with Ni-Cd elements replacement, contacts recondition and sealing. Electrical contacts, screws and shell can also be replaced.
Pneumatic Tools and Hose Repair
All common brands of surgical power tools repaired, including Stryker, Synthes, Hall, Microaire and De Soutter. All dental tools can be repaired, including bearings and rotor replacement. We also repair Phaco Handpieces and Ultrasound Handpieces.
SMART Orthopaedic Power Tool Repair PDF
Battery & Pneumatic Ortho Power Tool Repair PDF