Surgical Instrument Laser Marker
Unique Device Identifier (UDI) for Surgical Instruments
The migration of surgical instruments in healthcare is a well-known problem. It is extremely difficult to determine which instrument belongs where, or which instrument goes to a set when they all look alike.
HUMAN READABLE
For hospitals currently without surgical instrument tracking software, we have developed a different way to permanently laser identify any surgical instruments. By immediately removing the old and dangerous tape, we have added a visual identification so that professionals in SPD/OR will easily be able to identify the owner of each instrument.
DATAMATRIX UDI
For hospitals currently using a tracking system capable of tracking at the instrument level, we have developed a unique sequence of numbers recognizable for each tracking system. Each instrument, regardless of colour or material, will be easily identifiable within your sterile processing supply chain.
NuTrace NUX-20NG 1064nm MOPA Fiber Laser
The most flexible, efficient, low-cost, complete and ready-to-use surgical instrument laser marking process in the world!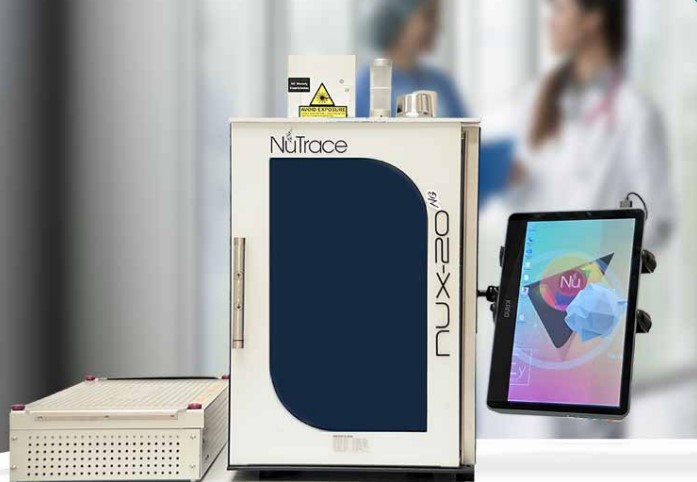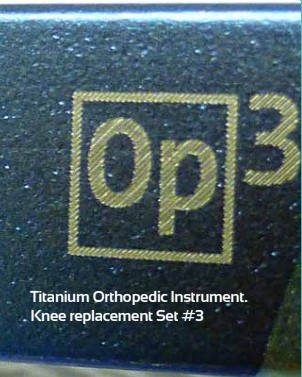 NuTrace completely understands the exact needs of SPD and OR. The SPD and the OR require the ability to uniquely identify each surgical instrument in the current supply chain. From the biggest retractors to the smallest titanium eye instruments, to complex specialised neuro instruments; the NUX-20NG surgical instrument laser marker will deliver the ID mark that you need.
The NuTrace NUX20ng Fiber Laser is the first laser in the world exclusively designed for the Sterile Processing Department, enabling them to quickly and inexpensively mark surgical instruments.
It provides a fast, efficient, and accurate way to permanently mark surgical instruments with unique identifiers, helping to ensure that they are easily identifiable and traceable throughout their lifecycle.
The system utilises state-of-the-art technology that ensures that the laser marking is clear, legible, and long-lasting, even after repeated sterilisation cycles.
Download NuTrace NUX-20NG 1064nm MOPA Fiber Laser PDF
Nutrace R+ Max 2D Data Matrix Reader
The fastest, safest and most advanced 2D DataMatrix reader in the world!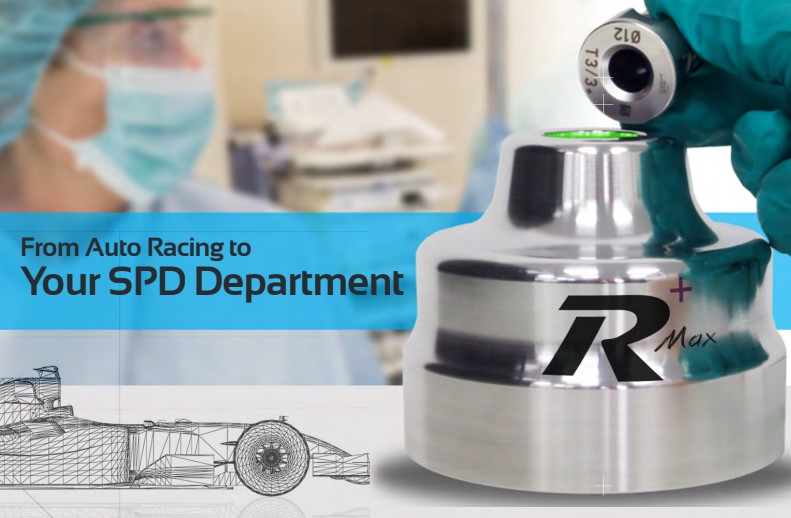 The new R+ Max 2D Data Matrix Reader is small and Ultra Fast! Reliable reading enables you to achieve instrument and surgical implant level traceability. The R+ Max was created by refining our original R+ reader. It has been specifically designed to read the most challenging 2D data matrix codes, all types of surgical instruments and implants in the fastest time possible.
The R+ Max is faster, smaller and has a new profile top section to accommodate any shaped instrument. A larger reading window with sapphire scratch-resistant crystal allows more efficient operation. This world-leading, cost-effective 2D Data matrix reader opens up a multitude of possibilities for 2D data matrix applications in different areas of sterile processing.
Download Nutrace R+ Max 2D Data Matrix Reader PDF