Codman (Symmetry) Neurology and Micro Instruments
Codman (Symmetry) Neurology and Micro Instruments
Symmetry Medical acquired the full instrument portfolio from the world renown Codman & Shurtleff's.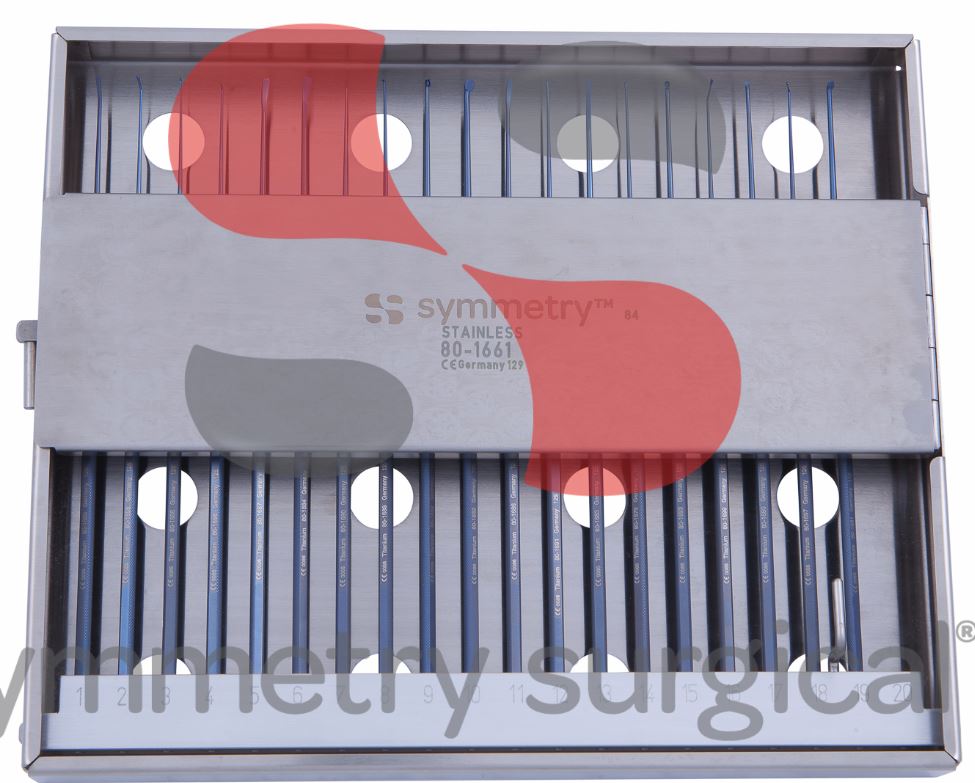 Rhoton Dissector Set

Symmetry`s instrument lines- Spetzler, Malis and Rhoton- have been developed by Codman & Shurtleff in cooperation with individual surgeons. With this heritage in mind, they represent a significant share of the global Neuro, Spine and Cardiovascular Thoracic instrumentation in use. For instance, with the Spetzler Micro Scissors, Symmetry became the preferred choice for many Neuro Surgeons by offering a product that provides an optimized and more ergonomic view of the operation field. This has been achieved by the unique design of the bayonet angulation. You can view and download the Symmetry Neuro range, which incorporates the Codman surgical instrument portfolio here.