Proud family heritage and an enduring commitment to quality: Celebrating 30 Years of Surgical Holdings!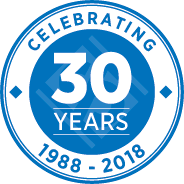 One thing people will always mention when they talk about Surgical Holdings is that we are a trusted family-run business. This in itself is something our clients very much appreciate, and we are always willing to invite visitors to come and see our strong family ethos in action at our Southend-on-Sea workshop!
A more little-known fact is that our skilled expertise and close commitment to quality spans four generations. As we celebrate our 30th year, we invite you to take a trip down memory lane with us, right back to where it all began.
Although Surgical Holdings was established in 1988, our story actually begins around 1910, when George Poole set up his own successful business making high quality surgical instruments. George educated his two nephews in the fine art of surgical instrument crafting, and this was a passion that filtered its way through the family. George's nephew, Fred Coole, began his own ophthalmic business around 1940, before joining Macarthy Medical in the 60s.
Just as George Poole had done years before him, Fred Coole passed his intricate skills on to his son Philip, who in 1988 founded Surgical Holdings. From its humble beginnings as a multi skilled trade manufacturer, today Surgical Holdings is a credible and well-established business, with a reputation for the highest standard of craftsmanship and lasting value.
Philip Coole remains Chairman, with his son Daniel now at the helm as Managing Director – a role he took in 1995 after a gruelling apprenticeship! Today Surgical Holdings is proud to be CE accredited for manufacture and supply of instruments and orthopaedic implants. We employ a focussed team of the highest-skilled surgical instrument technicians, selling finely-crafted instruments directly to both the NHS and private sector organisations.
Each one of our close-knit team is treated as a valued family member. We believe this is the reason why we attract only the best people, and why our team members choose to stay with us for many years, learning new skills and building lasting careers amongst friendly and encouraging people.
In turn, our clients benefit from unrivalled customer service, along with four generations of finely-honed expertise. We are proud to sell our products all over the world, in locations as far-reaching as New Zealand.
We care immensely about the work we do, never forgetting that instruments we create and repair are responsible for saving lives. While we have witnessed many industry changes over the years, we insist on controlling the quality of every item we manufacture, from the materials used to the rigorous procedures we apply to testing. Our range of supporting products are serviced and repaired in-house, ensuring we are always able to exceed our clients' expectations.
We are always willing to pass on our knowledge and skills, and we frequently arrange workshops and attend events at which we can educate others. After all, skill-sharing and education has been at the heart of our business for four generations.
We are extremely proud to celebrate 30 valuable years of Surgical Holdings, and we look forward to seeing what the next 30 years will bring!
The following two tabs change content below.
Latest posts by Keely Poole (see all)