By Amy Mills at Surgical Holdings in Events
Surgical Holdings: ASGBI General Surgeons Show Telford 2019
The UK's Annual Meeting in General and Emergency Surgery.

This May, the UK's annual meeting in general and emergency surgery is being held as part of the International Surgical Congress of Surgeons of Great Britain and Ireland, taking place in Telford on 7th – 9th May. Surgical Holdings are pleased to be a part of such an excellent programme, meeting with leading experts and speakers in the industry from all over the globe.
An insight into the agenda:
The first day of the event, will begin with a vast series of oral presentation sessions. This will be swiftly followed by various leaders within the industry, opened by Professor Averil Mansfield, who will address the topic 'Coping with Complications'. Thereafter, experiences will be shared by Professor Neil Smart and Professor Kevin Turner. Over the course of the two days, there will be a chance to 'meet the experts' and participate in one of the many sessions planned.
Topics and products will include the following:
• General Surgical Instruments
• Symmetry Bookwalter
• Symmetry Versagrip
• Bissinger Products
• Clinical Focus on Challenges in Practices
• Case Discussions
• Procedure Videos
Did you Know: The ASGBI International Congress is the largest General and Emergency Surgery meeting in the UK?
For nearly two years now, Surgical Holdings have been the only UK distributor for the innovative brand Symmetry Surgical. We are proud to confirm that we will be promoting products from the Symmetry range that compliment the topics that will be discussed at the event. One innovative product is Symmetry VersaGrip™, a unique laparoscopic instrument that has been ergonomically designed with surgeon performance in mind. This provides custom fit and dynamic response.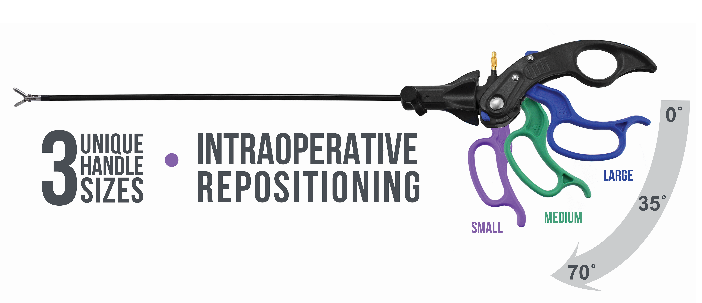 In addition to promoting the range of Symmetry products, Surgical Holdings will proudly be presenting our range of general instruments, which is what we have over 30 years experience perfecting. We are a UK manufacturer based in Essex, manufacturing to British standards with objective material testing. With over 5000+ different types of instruments, ranging from simple single piece instruments to more complex retractors, we have carefully highlighted a few items to demonstrate, which are relevant to the conference topics. Our dedicated and knowledgeable representatives will be on hand to discuss the entire range.
Experts at the event will present current dilemmas around emergency surgery, acute gallstone disease and controversies around right hemicolectomy to name a few. The concurrent educational programme is a must and highly recommended for trainees – with certificates of attendance available. This event targets both younger and older consultants, providing variety throughout the duration.
Please see below some photographs of our stand, taken at the event: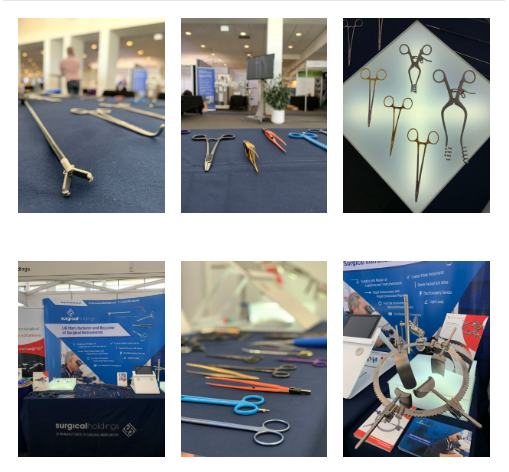 Thank you for reading the above blog. We hope to see you at the event and welcome any questions you may have. Alternatively, please do not hesitate to contact our head office team on the following: 01702 602050 or info@surgicalholdings.co.uk
The following two tabs change content below.
Latest posts by Amy Mills (see all)