Here at Surgical Holdings, we provide a large range of thoracic instruments. Part of this range includes the Wells Rib Spreader. We supply this as a complete set or just the frame and offer the option to select the singer small rake reactor. Whatever your needs might be, we aim to provide a large range of options for your surgical requirements. 
A rib spreader, also known as Finochietto retractor, is a type of retractor specifically designed to separate ribs in thoracic surgery. Rack-and-pinion -type stainless steel rib spreaders (with a thumb-screw to lock it in place) were an innovation introduced by French surgeon Theodore Truffier in 1914.
For a look at our Wells Rib Spreader, take a look here. Please feel free to call us if you have any questions regarding our wide range of products on +44 (0)1702 602050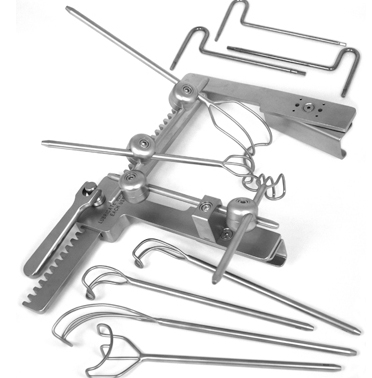 The following two tabs change content below.