What We Do
Repairing surgical instruments is a cost-effective ecological alternative to buying new and results are visually and functionally outstanding.
Intricate instruments such as delicate scissors deserve to be handled and maintained with respect to the artisan that manufactured them, ensuring specialised processes are followed, including hand-finishing and re-passivation.
If an instrument can't be repaired to our high standards, we'll replace it with a brand new one for the cost of a repair! This applies to our most popular general surgery lines but ensures when you work with us, instrument trays are continually upcycled.
Independent testing helps benchmark repairs against industry standards, and all instruments are repaired to BS5194 where possible, OEM specification in accordance with the recommendations laid out in MHRA 'Managing Medical Devices.' This ensures that CE marking remains valid.
Customers receive an industry-leading 5-year warranty as standard on all repairs.
How We Do It
We repair at our workshop in Southend-on-Sea and are usually returned within a week (an 'express' service is also available.) We issue surgical instrument repair security boxes of varying sizes, which ensure your repairs are delivered back securely. Our sales team are also on hand to collect your repairs, for that extra personal touch.
Our instrument technicians carry out a minimum apprenticeship of 5 years and are trained to manufacture instruments rather than simply repair them.  This gives us a 360 degree understanding of the challenge and the importance of correctly functioning medical devices.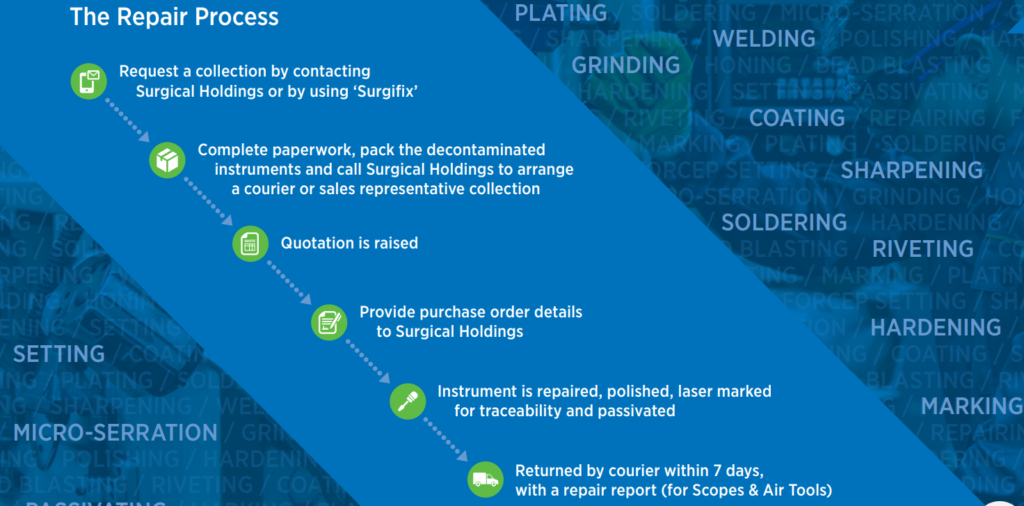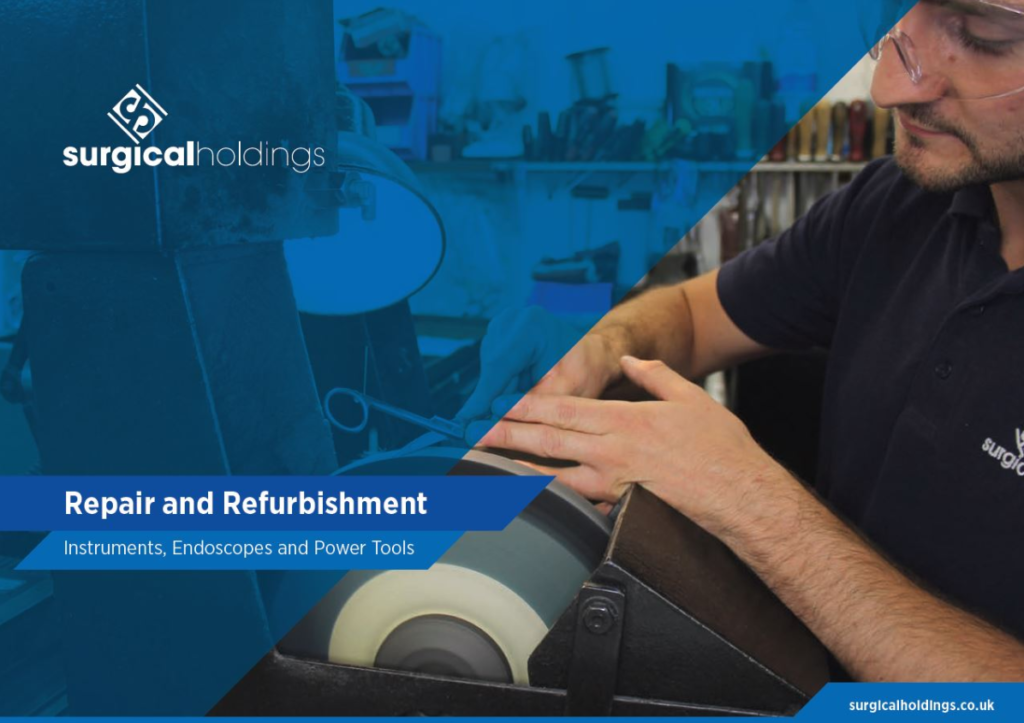 For more information about our surgical instrument repairs please email info@surgicalholdings.co.uk or call us on +44 (0)1702 602050.

The following two tabs change content below.
Latest posts by Rebecca Compton (see all)