Part of our vast thoracic instruments product list here at Surgical Holdings we have introduced the Cooley Rib Spreader to which Surgeons employ to increase the distance between the ribs in cardiothoracic procedures.
The Cooley Rib Spreader which is 40mm x 110mm comes complete with Cosgrove mitral value retractor attachment 5 x blades, 3 x blades and 1 x sidearm.  
If you would like any further information on the Cooley Rib Spreader or any other products in our thoracic range, please do not hesitate to contact us at Surgical Holdings on +44 (0)1702 602050. Share this post: on Twitter on Facebook on Google+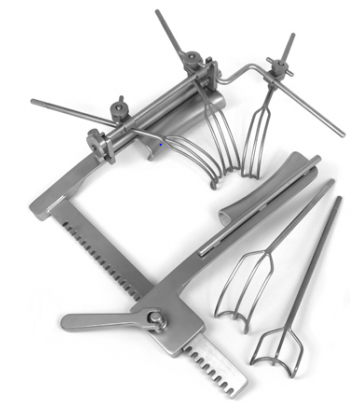 The following two tabs change content below.