The Market Leader in the table-fixed Surgical Retraction Systems for over 30 years. Designed so all new and improved components are backwards compatible. Weight-reducing components to cut down on your tray weight. Supplied by Symmetry Surgical, this is the only genuine Bookwalter on the market and is an example of Symmetry continuous innovation. It is a table-fixed retractor system designed by surgeons to efficiently and reliably hold surgical instruments in place during surgery while allowing great visibility. The retractor supports a wide variety of configurations so various surgical disciplines.
The Bookwalter retractor is a high-quality table fixed retractor that allows for improved access to the operating field and stable retraction throughout long procedures. There are various ring sizes, retractor blades, and the ratchet styles to choose from to customise your kit. This innovative retractor can be used for various procedures such as kidney or prostate removal, amongst many other things. 
We supply the Bookwalter Retractor II & and III kits here at Surgical Holdings. For further information, please contact our team here on +44 (0)1702 602050. Share this post: on Twitter on Facebook on Google+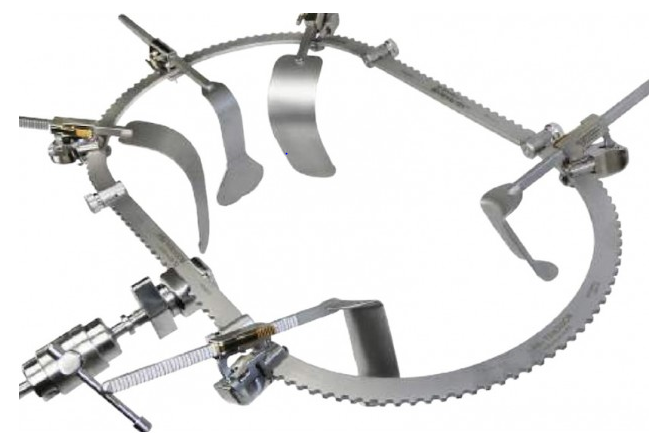 The following two tabs change content below.