As with lots of specialities, orthopaedics can be split into elective and trauma. All procedures will involve working with bone, however, the focus now is often on tissue preservation – to aid patient recovery.  Orthopaedic surgery can be hard work and long hours. But it can be very creative – sometimes you will see some very innovative solutions to help treat a patient.  Surgeons often need to think on their feet and work out what surgical instrument sets work together to best fix a fracture. 
There are lots of manufacturer-specific sets in orthopaedics (for example a branded knee or shoulder replacement set, or trauma plating set.) These are often used and complimented by generic sets – as some instruments can help with the preparation of the surgical area. In this blog we will look at some orthopaedic instruments, what their basic functions are and how they can often work together to help treat patients.
K Wires
The term "K wires" is short for "Kirschner wires." These have many uses and come in a number of lengths, widths and styles (threaded, partially threaded or plain.) Commonly used in orthopaedic surgery, they can aid the reduction of fractures, hold fragments in place before fixation or can even be used as an implant and left in place to hold fractures together. K wires are a single-use item and are available sterile packed. When using k-wires with drills –it is important to ensure they are inserted correctly. If they are not straight, they can cause further damage when inserted, or even snap off inside a patient as circular motion passes through the straight metal.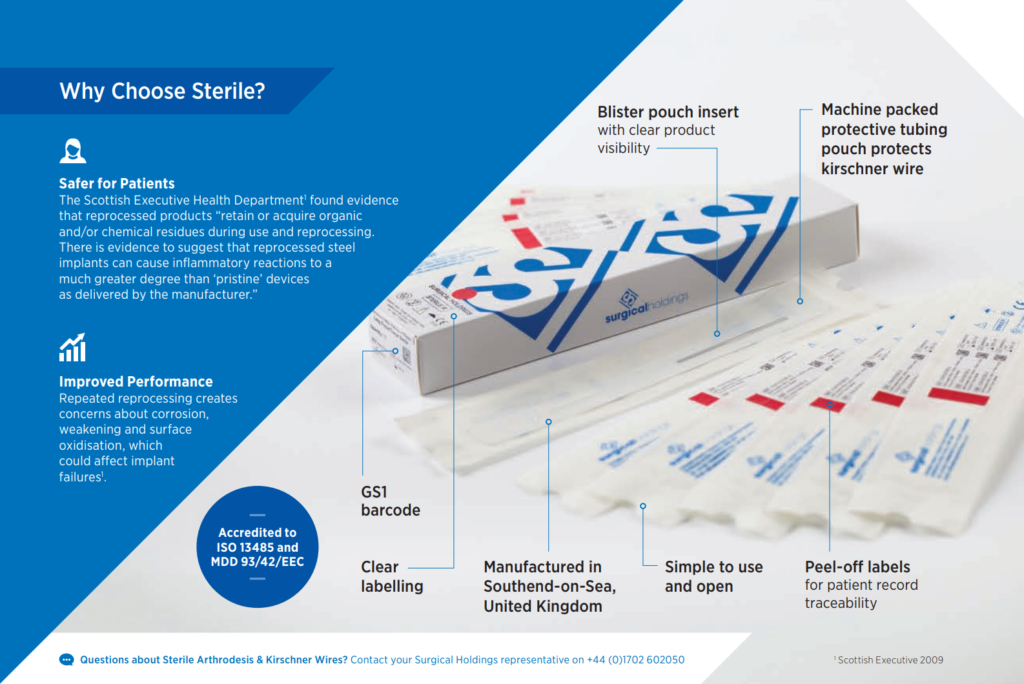 Drills
Surgical drills are often used in orthopaedic procedures. They are very similar to domestic DIY drills – so they have batteries and drill bit attachments. When working with bone, drills can be used to makes holes for screws to be inserted for fixation, sawing off osteopathic bone growth or removing damaged joints to allow for prosthetics to be implanted. Drills are used to implant k-wires (see above.) We also provide an orthopaedic power tool repair service.
Rongeurs
Sometimes called a 'nibbler' as are most commonly used to cut and remove bits of bone. They have different styles, sizes, coatings and designs and some can be taken apart for cleaning. We've got a whole brochure dedicated our Kerrison Rongeur range.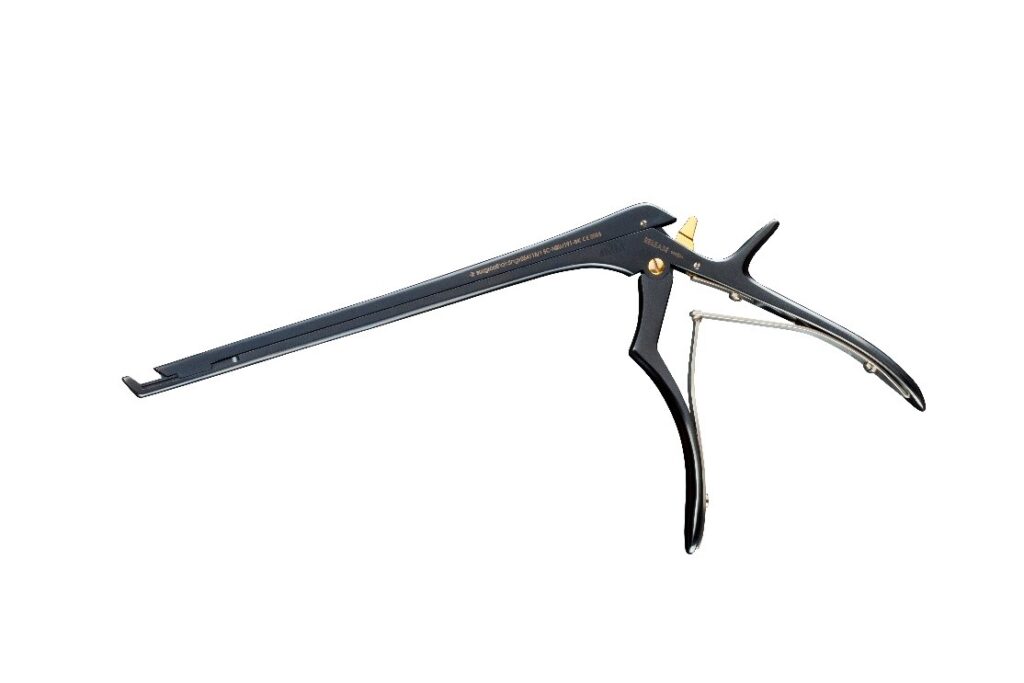 Bone Cutting and Holding Forceps
Bone cutting forceps are used to grasp, manipulate, cut and extract bone. Bone holding forceps look similar but are not sharp. These are often used to aid the reduction of fractures and manipulate pieces of bone.
Suction/Irrigation
Devices to remove fluids and/or introduce fluids (usually to wash and clean.)
Chisels and Osteotomes
Commonly used in orthopaedic procedures, these are used in a similar fashion to woodwork. They reshape bone and remove excess osteoarthritic growth.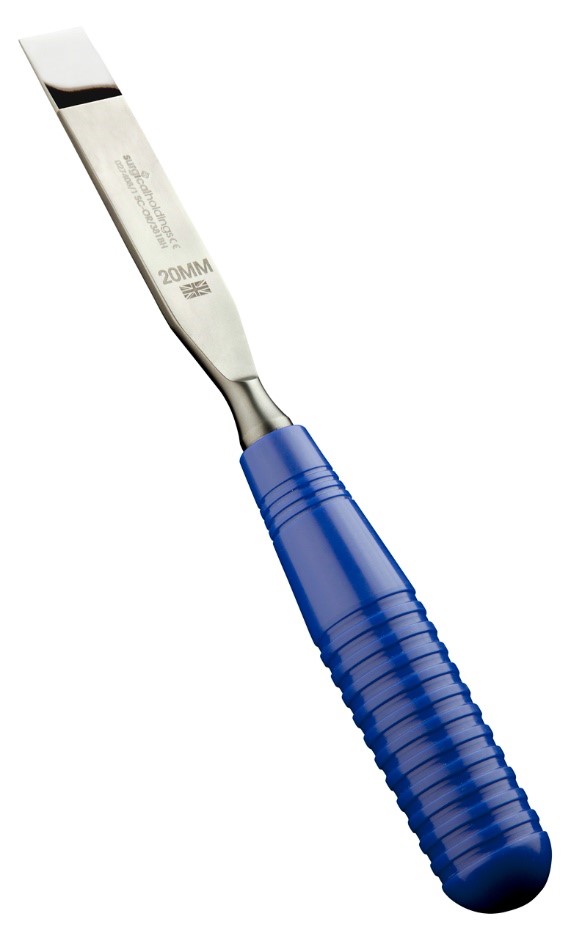 For more information why not take a look at our dedicated orthopaedic instruments brochure.
The following two tabs change content below.